LOVE AND SMOKE would love to help you create a successful and enjoyable catering event for yourself and your guests! No matter the size or purpose of your occasion, inside or outdoors, Peninsula, East Bay, North Bay, Wine Country or Central Valley, San Francisco, Oakland, or San Jose, we can help create an event that you and your guests will remember for all the good reasons! Our type of barbecue is Central Texas style, which means we use dry rubs and slow-smoke the meats with pecan wood smoke for up to 15 hours, which produces a juicy and superior product where sauce is definitely optional, and the meat is sliced and served fresh at the site for optimal freshness and quality.
We've catered every type of event from small family parties to weddings, corporate lunches to construction site celebrations, birthdays to baby reveals, and rehearsals to retirements, plus we've even catered for sports organizations and venues like the PGA Tour and NFL Alumni, and we've been a People's Choice Award winner at the San Francisco BBQ Festival. But our most important event will always be the one you're planning, and your satisfaction is our top priority.

We currently price our full-service onsite catering services by-the-person based on the number of meats and sides selected, as follows:
$29 – includes 1 meat and 1 side
$30 – 1 meat, 2 sides
$31 – 1 meat, 3 sides; or 2 meats, 1 side
$32 – 2 meats, 2 sides
$33 – 2 meats, 3 sides; or 3 meats, 1 side
$34 – 3 meats, 2 sides
$35 – 3 meats, 3 sides
Meat choices include smoked beef brisket, smoked pork baby-back ribs, smoked beef/pork sausage, and smoked chicken, while sides include our signature chipotle cole slaw, potato salad, and pinto beans with smoked beef brisket and/or smoked pulled pork. If there are vegetarians, we also have available an assortment of smoked yet plant-based alternatives to meat, including chipotle black bean burgers, Beyond Meat patties, and Impossible Burgers. All our sides are either vegetarian-friendly, or can be made so in the case of the beans.
NOTE: We DO have a $1500 on-site catering minimum for the meats and sides portion, which is equivalent to about 42-43 people at the per-person price choosing the 3 meats/3 sides option.
We are also able to supply ice-chilled non-alcoholic beverages (like an assortment of bottled waters, teas, soda, etc.) for an additional $3 per person, if you're not already handling that separately or on your own.
Although it's not normally a focus, we can also certainly discuss any dessert needs you might have, whether it would be provided by us or one of our partner-vendors.
If any of the guests are young children, we don't price them like adults and can do alternatives for them like mac and cheese, brisket sliders, etc. If they're pre-teens to teenagers, we DO price them like adults since they eat a pretty normal amount (if not more!).
There is no separate service charge, but we include a nominal $100 transportation fee to cover our transportation costs. Lastly, we add sales tax relative to the event location. We require a minimum 50% deposit at least a week prior to the event, with the remaining amount due on the day of the event itself. If it's more convenient for you to pay the total up-front, that can certainly be done, but you are not required to do so.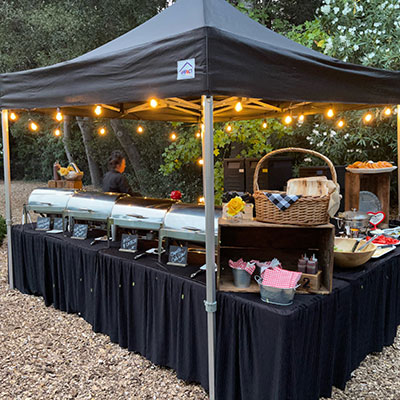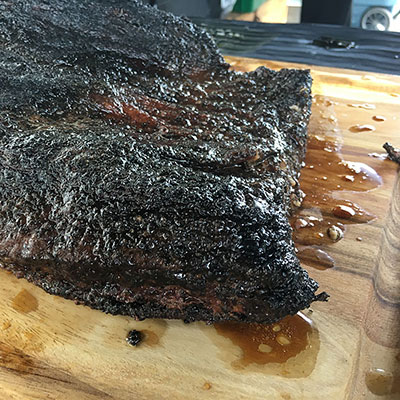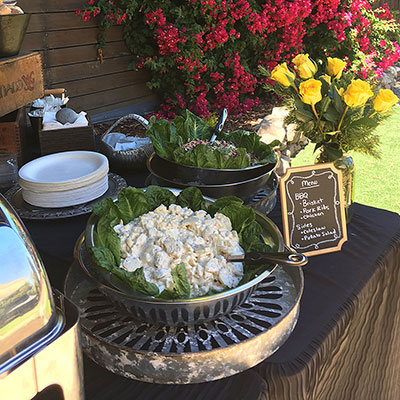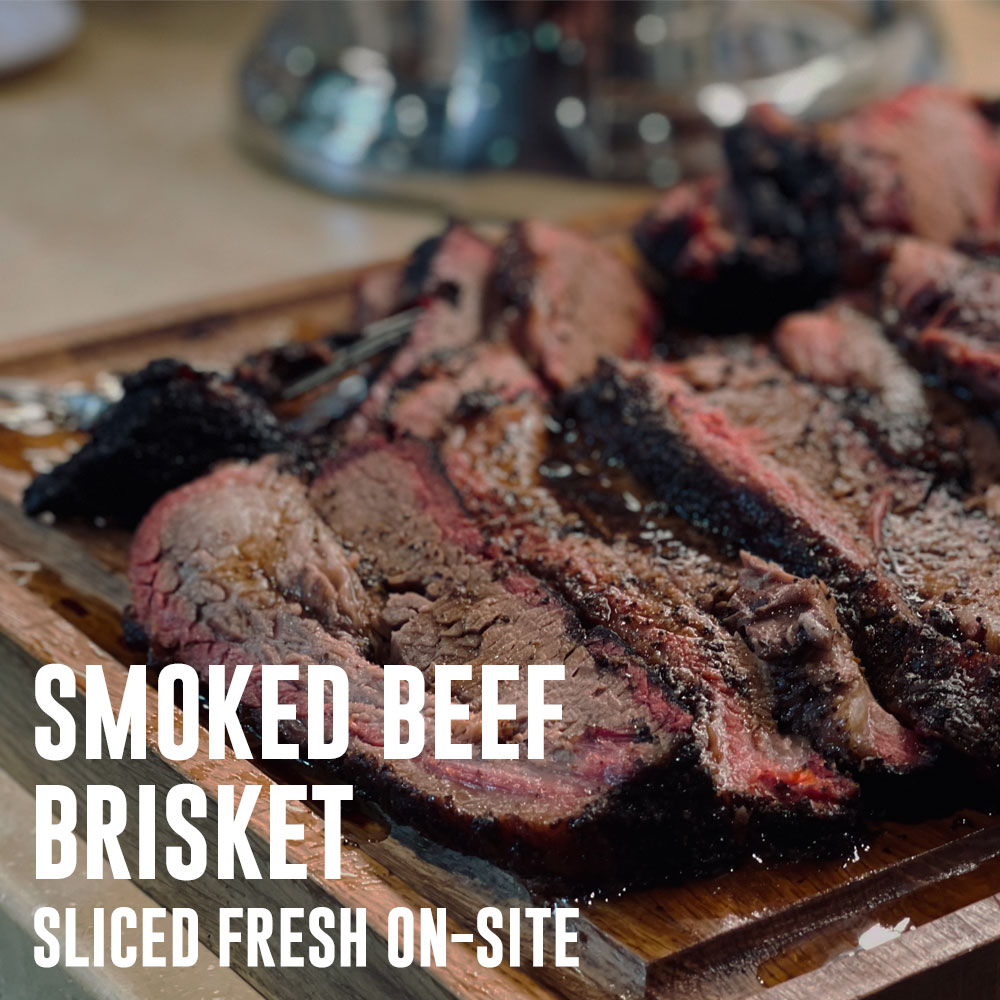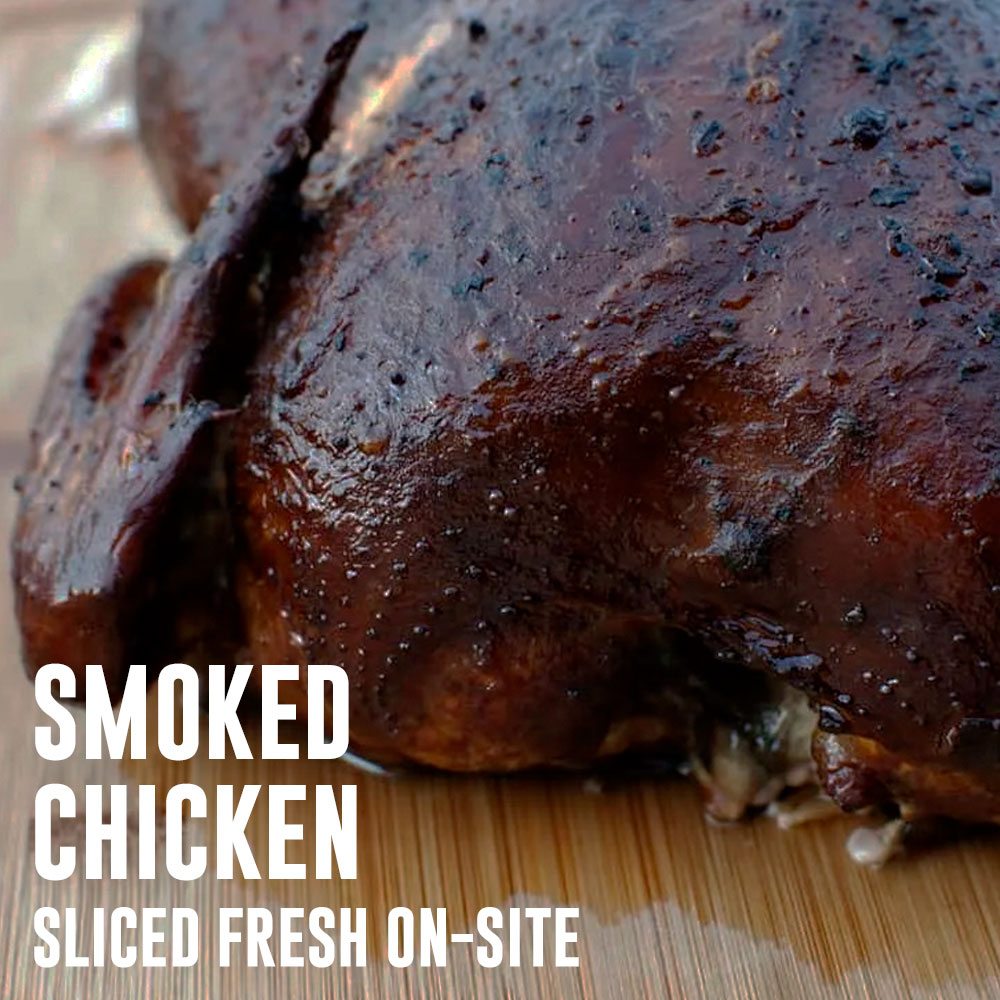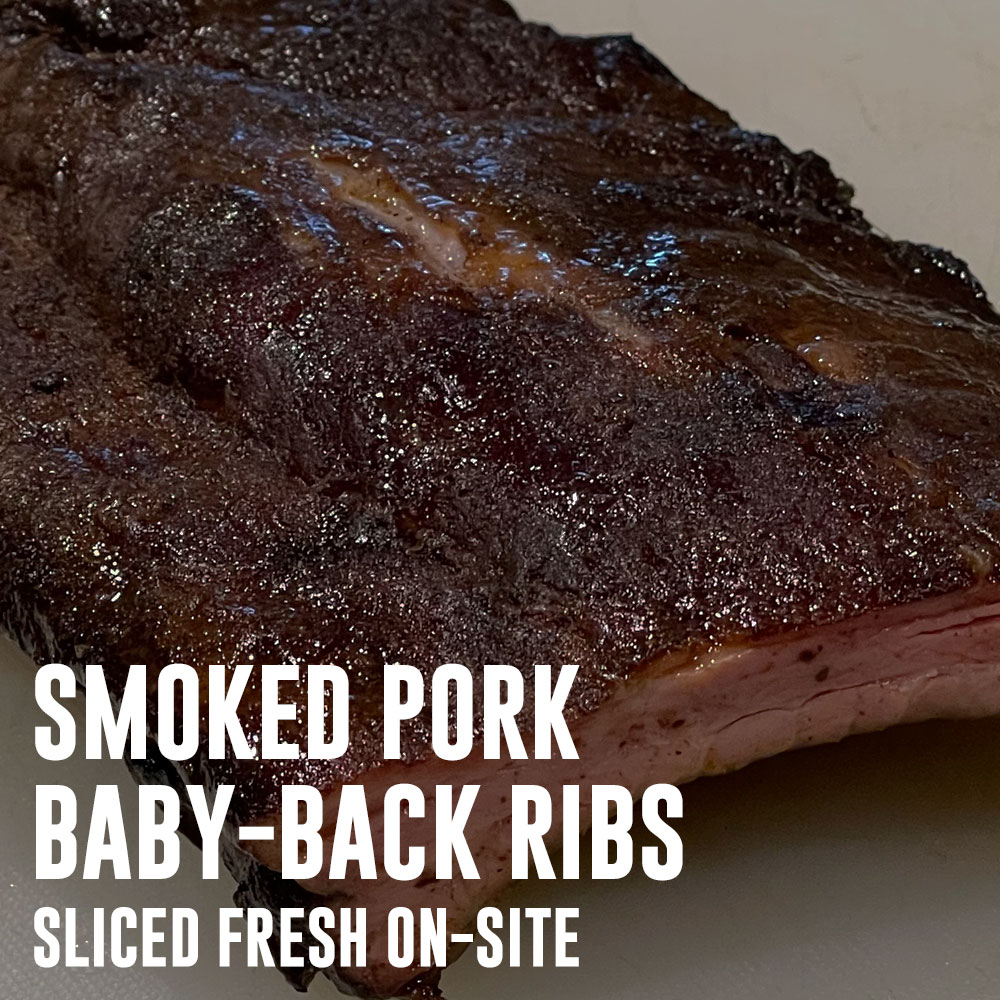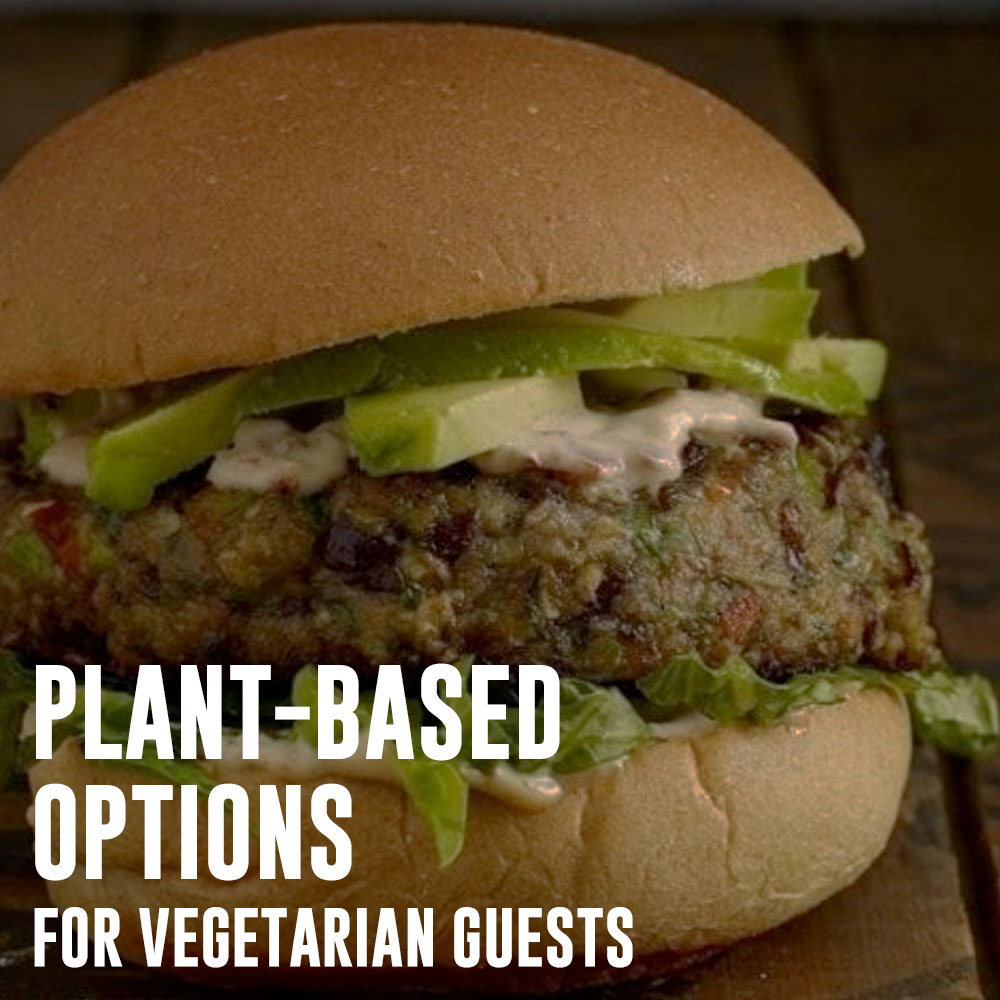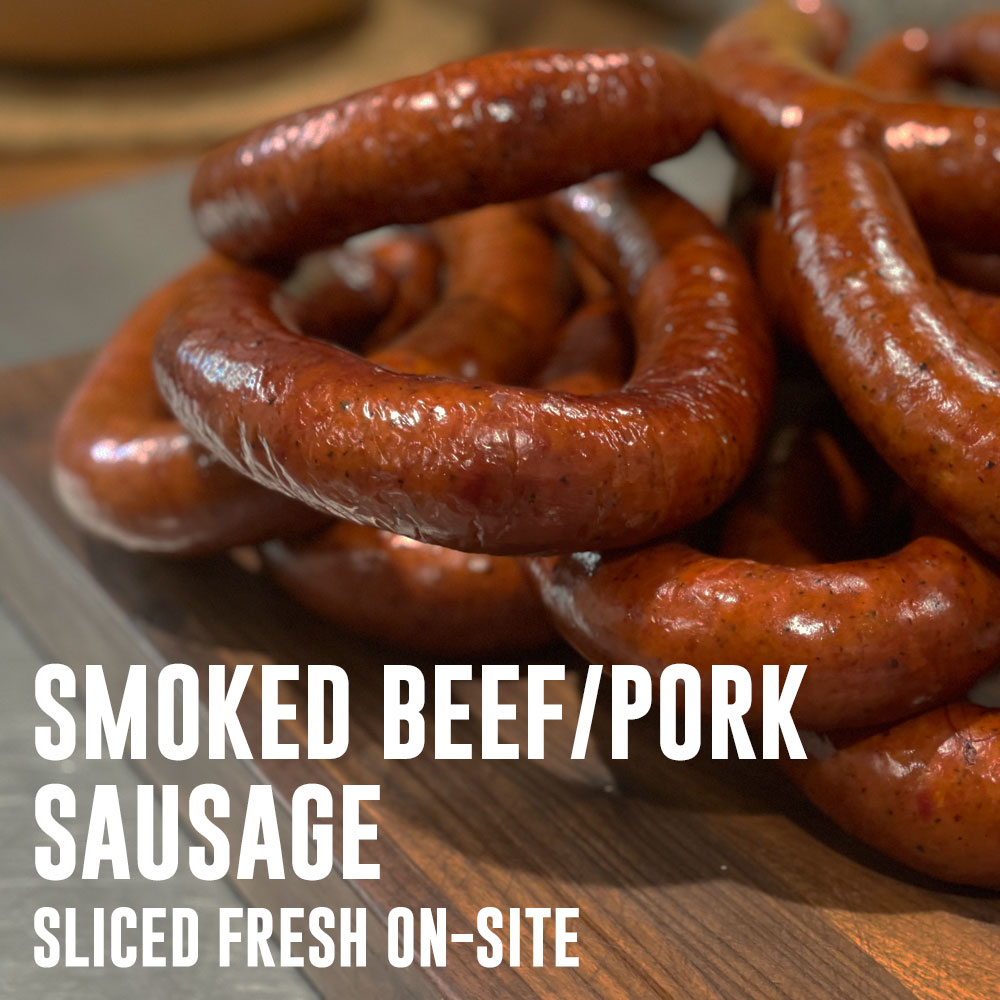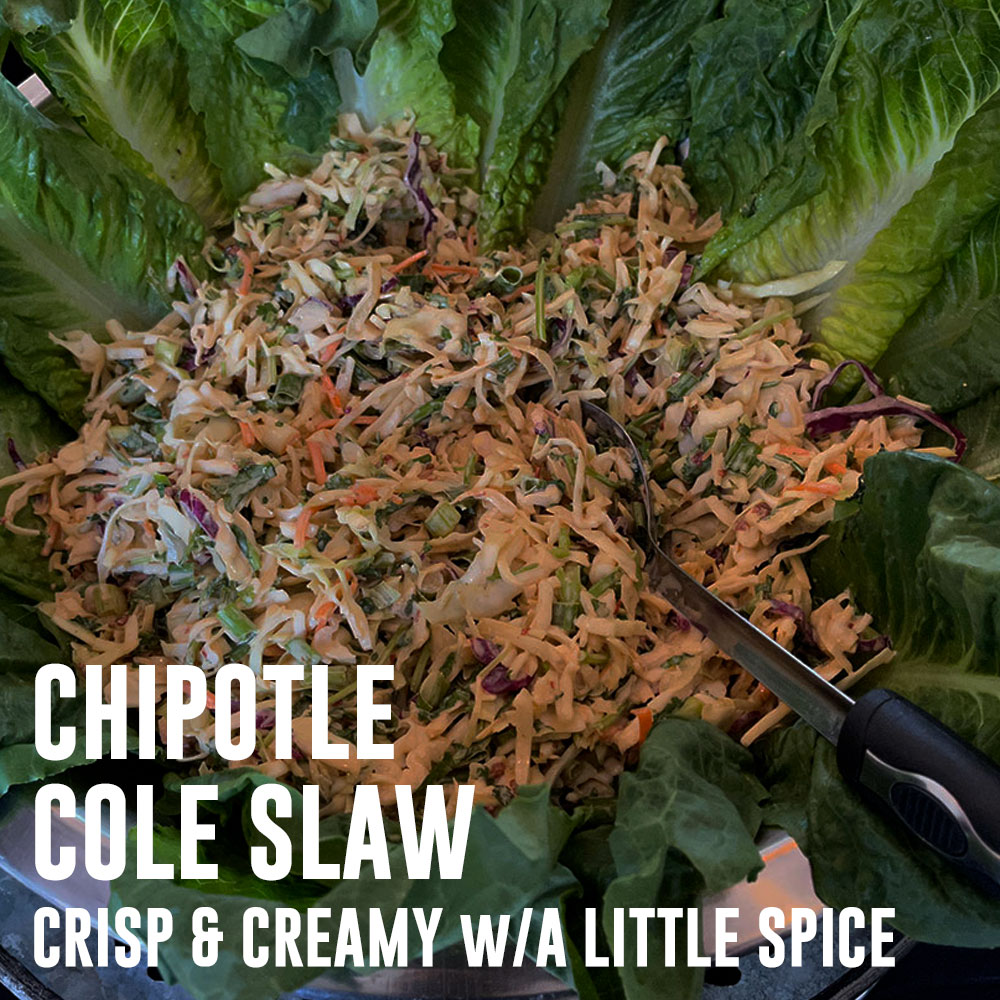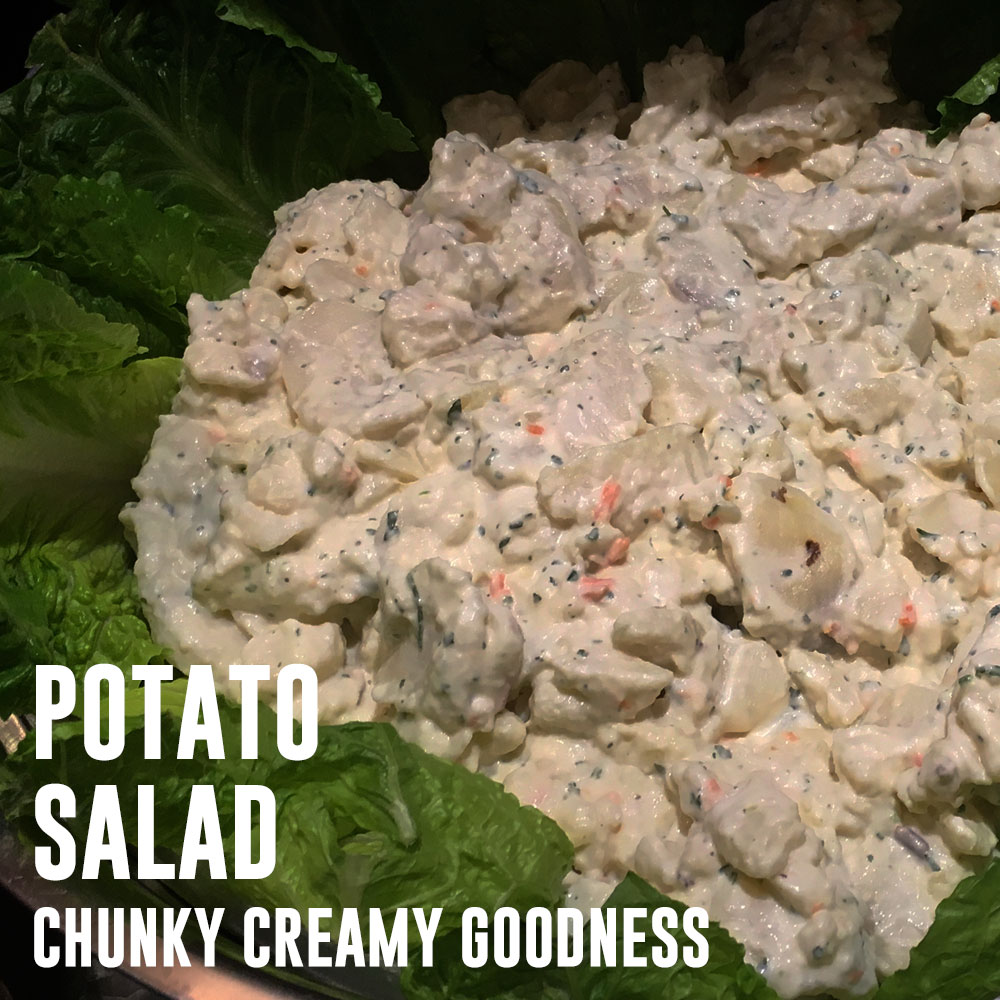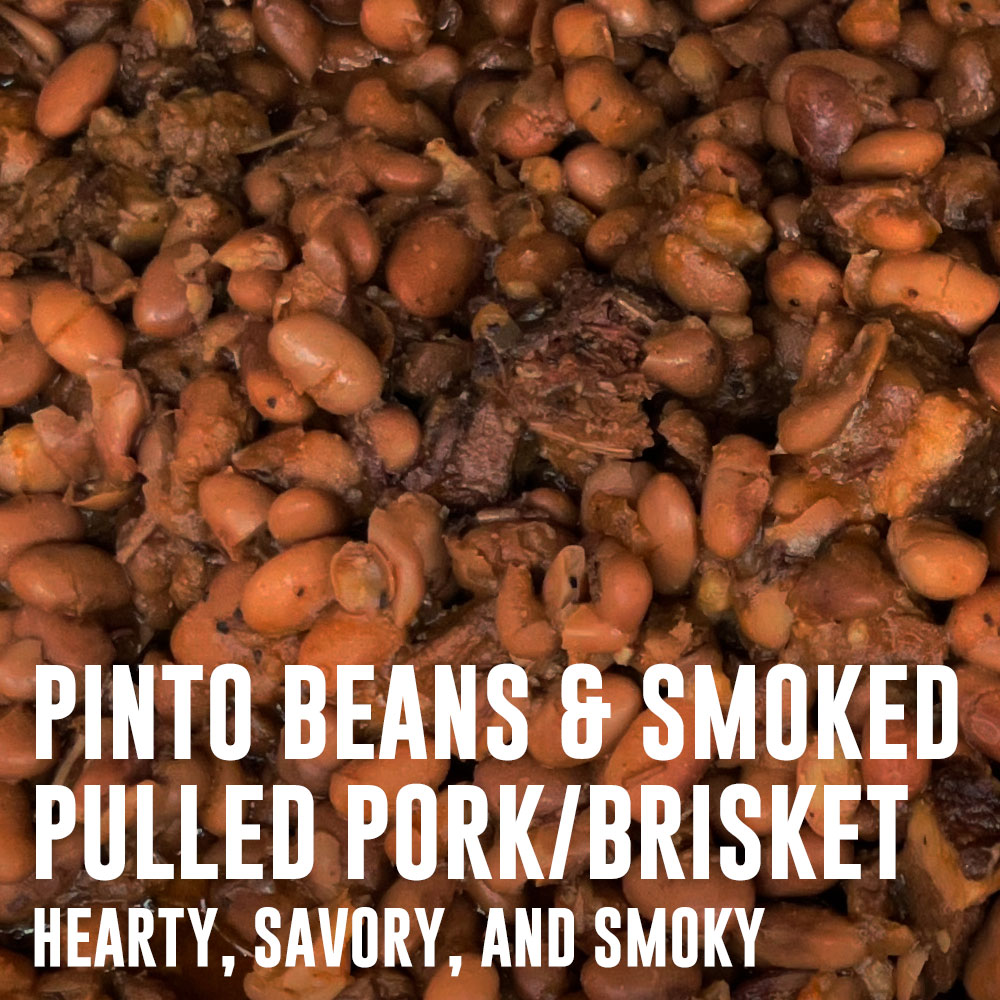 So after determining the above choices, what comes with our service?
We smoke the meats and prepare the sides in the 24 hours prior to event serving time, and we'll arrive at your site two hours ahead of serving time to set up and get everything ready to serve. We serve guests buffet-style from our four black tablecloth-draped serving tables. If the serving area is outside, we would use a 10×10 black canopy along with the serving tables. (Please review our pictures on this page and on our Instagram feed of inside and outside setups so you can get an idea of what your setup might look like.) Depending on the guest count, our owner/pitmaster will be on-site with one or more assistants, wearing our all-black outfits including embroidered chef's jackets. We serve buffet style, where guests come up to the serving tables in a buffet line, and then return if they desire for seconds. And our staffing remains for the most part at our station. This normally works best for BBQ – versus a course-driven sit-down meal with plating servers.
We provide quality disposable (and now compostable!) plates, utensils, and napkins. (Requests for a more formal place setting service in the case of weddings, etc. that would be supplied by a separate vendor can certainly be implemented.)
We utilize heated chafing dishes to keep hot foods and sides hot, and ice-chilled bowls to keep cold sides fresh and cold.
We bring our own trash cans to contain any waste that we make at the serving area, and can pack that out with us if necessary, if the location's trash containers are not available or do not exist.
We make sure that no one goes away hungry, as well as make sure to have some food left over so guests can take some away with them.
That's typical for onsite catering with us! Picture examples of our catering setups can be seen in the carousel below, and we invite you to take a look at our Instagram feed (https://www.instagram.com/loveandsmokebbq/), where there are some short videos of onsite setups for you to see. Just know that even though the food is always our first priority, presentation is a close second, and we always desire to create a casual-elegant visual environment commensurate with the surroundings.
Contact us when you're ready to discuss your event, and we can talk about your event details, and answer any questions you might have! We look forward to working together!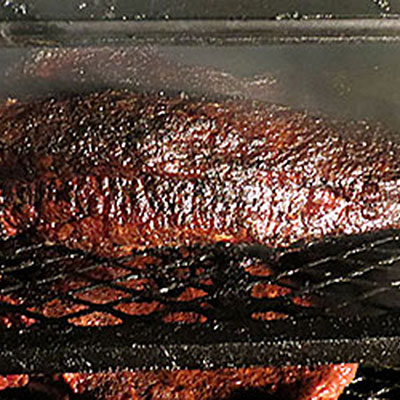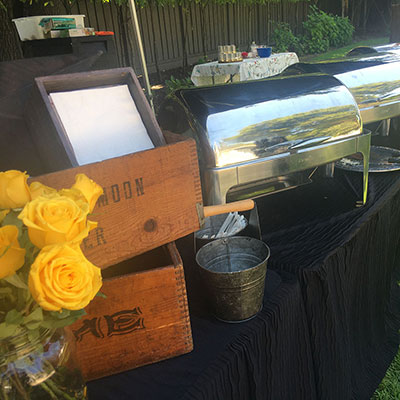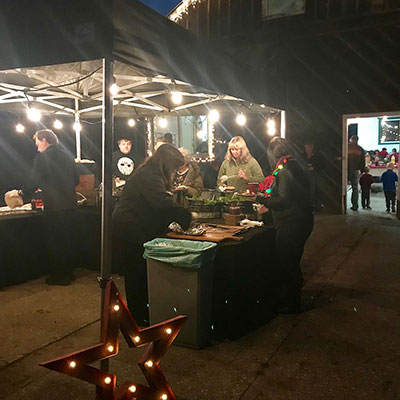 CATERING TESTIMONIALS
" Mark and his wife Cathy catered our company's 20th anniversary party this weekend and I cannot say enough amazing things. Getting everything coordinated and scheduled was incredibly easy. Mark was very thorough in going over the menu and confirming the time and location, and the food was PHENOMENAL. Multiple people said it was some of the best BBQ they'd had, and the setup kept the hot food hot and cold food cold. I probably ate a quart of their exquisite potato salad on my own.

I highly recommend them for any event where you want delicious food at an amazing price made and served by super friendly and kind people. "